IAFF Headlines
Current news directly from IAFF locals, councils, and state/province associations in the US and Canada.
Retirement
03/07/14 - IAFF Local 1652
Local 1652 is pleased to announce the retirement of Lieutenant Robert Foley.  Lt Foley has over 35 years of service to the citizens and guests of Framingham.  We wish Brother Foley a long and happy retirement.
Be The Match
03/07/14 - Boston Fire Fighters
Be The Match A member of Local 718 is in need of a Bone Marrow transfusion. To register at the drive you must be 18 to 44 years old and meet the health guidelines. If you are willing to register you must fast 1 hour before you register. We will be holding this event in conjunction with the Local 718 Blood Bank at Florian Hall March 11th, 2014 55 Hallet Street Dorchester 9 a.m. to 3 p.
It's a boy!!
03/07/14 - IAFF Local 1652
Local 1652 is pleased to announce the birth of Cameron McCue, the son of Brother Nicholas McCue. Cameron was born on February 27th 7lbs 2oz. Both mother and child are doing great!! Congrats.
Two Alarm Apartment Fire In Springfield
03/07/14 - IAFF Local F-273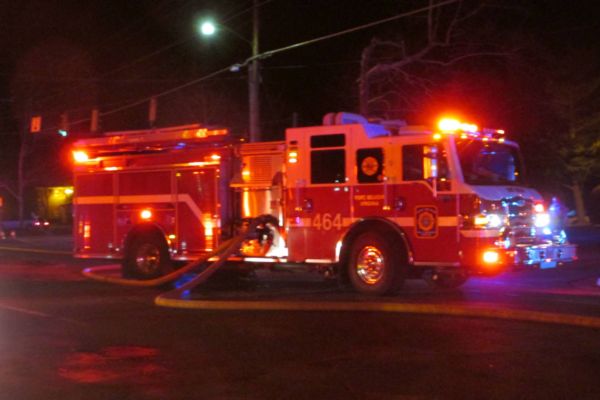 At around 10:30pm on Thursday, February 27th, Engine and Tower 464 were alerted to respond to the 6100 block of Backlick Rd. in the Springfield section of Fairfax County for the reported apartment fire. Initial dispatch information reported multiple callers stating fire coming out of the windows of the first and second floors, and reported people trapped with possible people jumping from the second floor.
LPFFA Hall Reservation!
03/07/14 - Lubbock Fire Fighters
Dearborn Heights Fire Chief proposes some changes for department
03/07/14 - Michigan Professional Fire Fighters Union
March 7, 2014: DEARBORN HEIGHTS — Fire Chief Dave Brogan gave City Council an update on the Fire Department and his plans for the future.
Change your Clocks & Batteries
03/07/14 - Portsmouth Professional Fire Fighters
Detroit police-fire pension fund touts 2013 performance
03/07/14 - Detroit Fire Fighters Association
Christine Ferretti The Detroit News 0 Comments Detroit — The city's Police and Fire Retirement System on Thursday announced it has outperformed 89 percent of the public pension plans in its class during the 2013 calendar year. The fund, in a released statement, said it earned 18.
BRAC?
03/07/14 - IAFF Local F282
DOD has its budget cut and wants a BRAC. Congress says no. SECDEF says maybe.
Smoke Detectors
03/07/14 - Mesquite FireFighters
Time To Spring Ahead: It's Daylight Saving Time
03/06/14 - IAFF Local F-273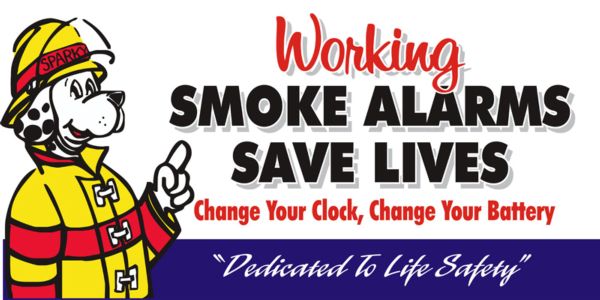 It's that time again - Daylight Saving Time is at 2 a.m. on Sunday, March 9th. This time you'll be setting your clock ahead one hour.
Guns vs. Hoses Hockey this Sat!
03/06/14 - IAFF Local 794
The Guns vs. Hoses hockey game to benefit CHKD is this Sat, 3/8 at 3:45pm at the Norfolk Scope Arena! Tickets available at norfolkadmirals.
2013 Ad Book Preview
03/06/14 - Hampton Fire Fighters
Brownstown Township, Dearborn/Melvindale fire departments participate at 'fight for air' fundraiser
03/06/14 - Michigan Professional Fire Fighters Union
March 6, 2014: Firefighters from across the region gathered at the Renaissance Center at about noon Sunday to raise money for the American Lung Association as part of "Fight for Air.
2014 IAFF convention delegates and alternates
03/06/14 - IAFF Local 42
NTA Life Benefits Available for Members
03/06/14 - Tennessee Professional Fire Fighters Association
NTA Life  Protecting the Heart of Our Community TPFFA members can now take advantage of the great benefits offered by NTA Life at very affordable rates. NTA Life is a respected leader in the insurance industry, and provides supplemental health benefits to union and association members.
Daylight Saving Time Reminder
03/06/14 - IAFF Local 42
AMR workers flame Las Vegas fire chief over patient transport takeover
03/06/14 - Paul Hufnagel
With more than 100 private ambulance employees glaring at his back Wednesday, Las Vegas Fire Chief Willie McDonald told City Council members that he has changed the balance of lucrative hospital transports so his department will handle 50 percent of the calls.
'Zombie' Pensions: When Accounting Practices Hide the Truth from Taxpayers
03/06/14 - Paul Hufnagel
With so many governments' public pension funds woefully underfunded, there's little doubt that some asset managers are taking higher risks with the funds' assets as they seek higher returns. The similarities to the evolution of the 1980s savings and loan crisis are troubling. Are we heading for an era of "zombie" pension funds.
PFFV Ski Weekend
03/06/14 - Professional Firefighters of Maine
2014 Conference Information
03/06/14 - Kansas State Council of Fire Fighters
Members of the State Council, The flier attached to this post contains information about the 69th annual conference.
St. Patricks Day 2014
03/06/14 - IAFF Local #1945
ST PATRICK'S DAY 2014 The Fort Collins St. Patrick's Day Parade is less than 15 days away. This has turned into not only a tradition for the firefighters of Fort Collins, but also firefighters of Colorado. This event has grown exponentially in the past years, and we hope to continue that trend this year.
Charity Basketball Game
03/06/14 - IAFF Local 740
meeting
03/06/14 - IAFF 1826
Missoula Firefighters recount 'needle in the haystack' avalanche search
03/05/14 - IAFF Local 271
By Kim Briggeman @ Missoulian In the midst of chaos, humanity reigned in the lower Rattlesnake Valley last Friday. An avalanche heretofore inconceivable to most in Missoula thundered down a steep ravine from Mount Jumbo and onto Holly Street.
St. Patricks Day Parade
03/05/14 - Denver Firefighters Local 858
St. Patricks Day Parade, March 15, 2014. Vice President Wendi Smith will be driving along with Brother Jim Roybal. We are in the Honors Division, marching with Dennis Gallagher. We will be marching in the parade in our Class A's. If you want to march, be at the Union Office between 0800-0900.
PFFV Ski Day
03/05/14 - Professional Fire Fighters of New Hampshire
5th Annual Fire vs. Police Hockey Game
03/05/14 - Denver Firefighters Local 858
Brothers and Sisters, Please reveiw the attached PDF regarding the 5t Annual Fire vs. Police Hockey Game on March 8th, 2014. Portions of ticket sales will benefit Panbcreatic Research in honor of those family and friends we have lost to this terrible disease.
Fire Fighting Eating Habits Research
03/05/14 - Denver Firefighters Local 858
Brothers and Sisters, Please read the attached PDF regarding a quick survey on eating habits of firefighters. Click the link and follow the prompts.
IAFF Call for Buglers
03/05/14 - Denver Firefighters Local 858
Brothers and Sisters, The IAFF Memorial Honor Guard will be holding auditions for buglers to join the Honor Guard and perform at the 2014 Fallen Fire Fighter Memorial ceremony in Colorado Springs, Colorado, on September 20. Prospective buglers must provide their own uniform and bugle. Auditions will be scheduled prior to the 2014 Memorial Observance.
St. Patricks day Shirts
03/05/14 - IAFF Local 157
Visit this link to order your Local 157 St. Patty's Day shirt http://bunkercloset.com/index.php.
Support Danville Local 429
03/05/14 - Downers Grove Professional Firefighters Association
Here's an update on the Danville Local 429 matter regarding the possible layoffs of up to 15 firefighters... http://us6.campaign-archive2.com/.
Fill the Boot for MDA
03/05/14 - IAFF Local 2182
Change Your Clocks - Change Your Batteries
03/05/14 - IAFF Local 2182
Welcome
03/05/14 - IAFF Local 2182
Welcome to the Carrollton Fire Fighters Association Local 2182 website. We are currently updating several pages on our website.
E-Board Update
03/05/14 - Charleston Firefighters Association - Local 61
Dear Local 61 Members, As you are well aware the new pay plan has been rolled out. I have sent a copy of the pay plan to Washington, DC and the IAFF believes that the new pay plan is legal. I have spoken with several people around the region and across the United States. Most have encouraged us to let this go for a month or so to see what the actual numbers are and how members are affected.
DFD Promotions
03/05/14 - IAFF Local 801
Danbury Professional Fire Fighters, Local 801 Congratulates the following Local 801 members on their recent promotions: Shea Hanson – Lieutenant Gary Bruce – Deputy Fire Marshal We wish each member a successful career.
May 28-30, 2014 34th Biennial New England Conference of Fire Fighters
03/05/14 - UPFFA
Meeting For Nomination For Elected Positions
03/05/14 - IAFF Local F-102
All Hands, The Union has scheduled a meeting to hold nominations for elected positions for the Union. The meeting for nominations will be held on 05 April 2014, and will commence at 0630 at Crash Station 62. All members in good standing are encouraged to attend/participate. Please see memo for further information.
Editorial: Detroit bank settlement sets stage for more deals
03/05/14 - Paul Hufnagel
Detroit Emergency Manager Kevyn Orr felled a giant tree standing in the way of the city's bankruptcy settlement, and one that could topple all the others.
Detroit retirees, unions wary of debt deal with banks
03/05/14 - Paul Hufnagel
Retirees and union leaders vowed Tuesday to fight any plan by Detroit to use a new agreement with two banks to force them to take massive cuts in the city's bankruptcy.
Chicago credit rating takes major hit
03/05/14 - Paul Hufnagel
Chicago's financial standing took a hit Tuesday when a major bond rating agency once again downgraded the city's credit worthiness because of a huge government worker pension shortfall and the overall amount of money it owes.
Pictures Wanted
03/05/14 - Abilene Fire Fighters Association
The Abilene Fire Department is doing a "legacy album" similar to a school yearbook. There will be a section in there for APFFA and community outreach events. If you have any pictures of fundraisers or community events, please send them to: jimmy@jimmysjunk.
Political Endorsements
03/05/14 - Abilene Fire Fighters Association
The candidates endorsed by The Abilene Professional Fire Fighters Association did well in the elections.
Daylight Savings Time
03/05/14 - IAFF Local 3472
A friendly reminder that daylight savings time begins on March 09, 2014 at 0200 hrs. As we jump ahead one hour, this is the perfect time to change the battery in our smoke/carbon monoxide detectors.
Action Needed NOW on HB 5097!!!
03/05/14 - IAFF Local 3472
Brothers and Sisters, We need all members to contact their State Representative and ask them to support House Bill 5097. This bill was introduced by Representative Walsh and would exempt fire fighters and police officers from Public Act 54. PA 54 was the horrible bill that was passed 3 years ago, which bans any step increases in pay while under an expired contract.
St Baldricks Head Shaving & 3 Ball Pool Tourney!
03/05/14 - Aurora Fire Fighters
Aurora Fire Department Local 1290 is joining St. Baldrick's to raise money for childhood cancers! This is not only a great opportunity to support children and their families who have been affected by a horrible disease, but also a good way to get more acquainted with those you may not get the chance to work with, regularly. The St.
Headlines Provided By:
Profirefighter.com - IAFF Website Design, IAFF Website Hosting, 100% Union Made in the USA.
GrievTrac.com - Online Grievance Tracking Software, 100% Union Made in the USA.
UnionActive.com - Website Content Management System with Powerful Communication Tools for Union Website's, 100% Union Made in the USA.
IAFFLocals.com - Complete list of IAFF locals and websites plus featured content from IAFF locals around the US and Canada.
IAFFWebsiteDesign.com - IAFF Web Design, Specifically for IAFF Local Website's, 100% Union Made in the USA.